Image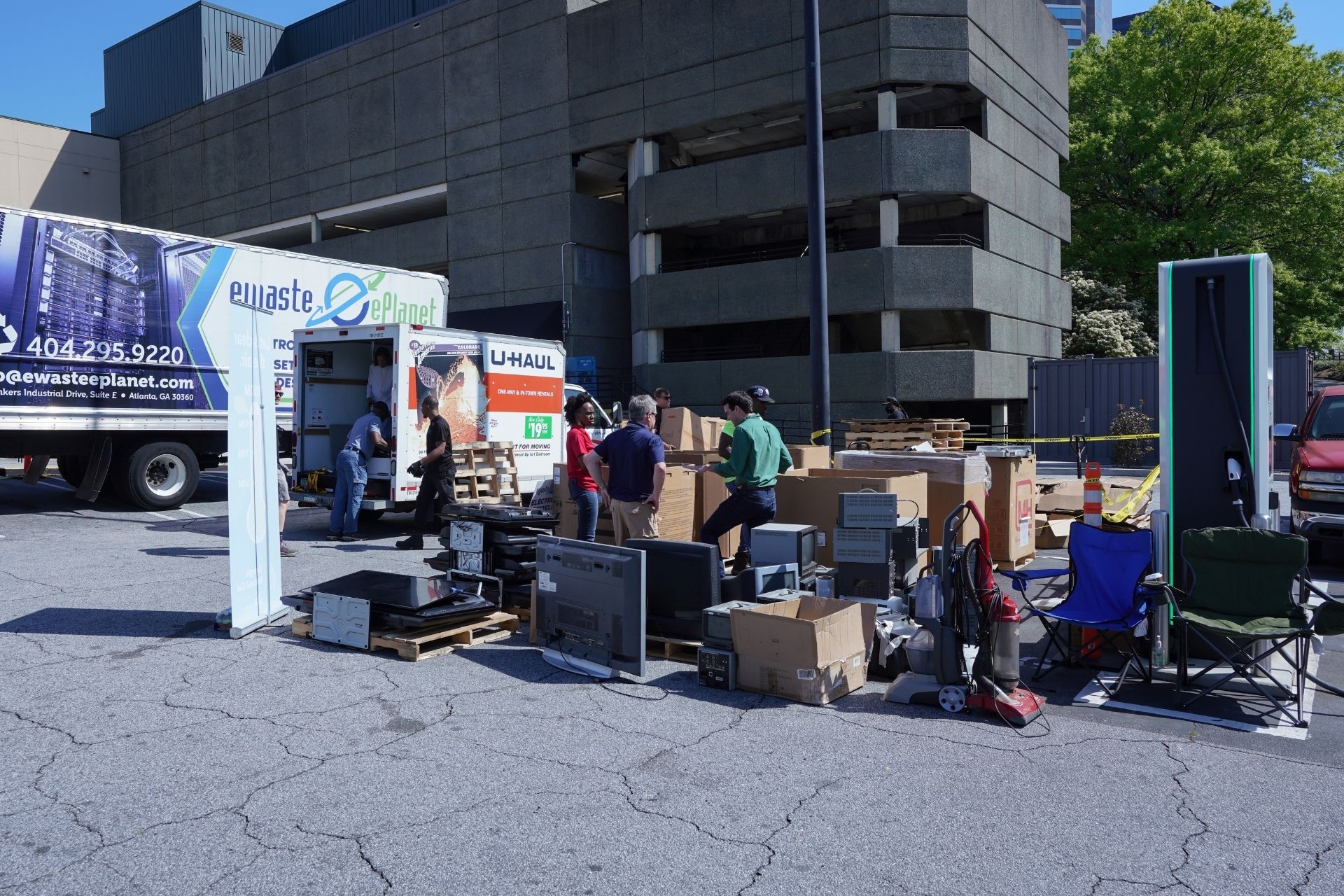 April 26, 2022
Georgia Natural Gas celebrated Earth Day with our annual electronics recycling event on April 22.
Our goal was to collect 15,000 pounds of unwanted electronics.
With the help of our partners, Lenox Square, eWaste/ePlanet, and 11 Alive, as well as our neighbors, we were able to collect over 16,000 pounds of recyclables.
That means nearly 8 tons of electronics will be kept out of landfills and will be recycled or repurposed instead.
We collected everything from broken TVs, outdated computers, and monitors, to vacuum cleaners and speakers!
If you weren't able to make it to the event, eWaste/ePlanet will take your electronics throughout the year.
Thank you again to Lenox Square for hosting the event this year, and for Sweetgreen for donating salads for volunteers and those dropping off recyclables.
We hope to see you next year!